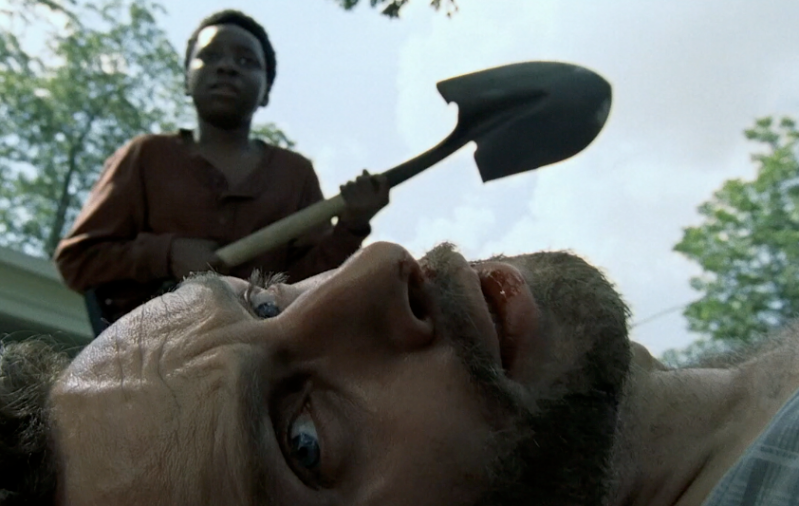 Andrew Lincoln and friend celebrate their renewal (pic: AMC)
Yes, the Little Zombie Show That Could has been renewed for a 13-episode second season (that's more than twice the length of the current 6-ep season), which should come as a surprise to absolutely nobody who has been enjoying the series' boundary-pushing gore and keen human drama. Even the head of programming for the network called it "a no-brainer", which is probably just one of the many low-hanging zombie fruit puns being passed around the halls of AMC these days that don't involve Bob Dorian.
AMC's big gamble foray into the messy, shambling, brain-hungry genre universe has paid off in spades, with the show earning record ratings for the network. It's pretty awesome to see the show – which has attracted more key demo viewers than any show on basic cable, EVER – hitting home without compromising its bleak premise and groundbreaking graphic violence.
I wonder if this full-season order means we'll get any closer to the gay storyline from the comic series?
Be sure to check back later today for our full recap of Episode 2 (and if you missed our Episode 1 recap, here 'tis) – and in the meantime, just try not to think about that gut-axing scene while you're eating your oatmeal.
You're welcome.
Share on Facebook
Related posts: