Screw Oprah!
There, I said it. Now when I vanish off the planet in – oh, I'll give 'em about 25 minutes to locate me – you'll know why.
Though I'm not the Queen of the Universe (workin' on it!) and I can't give away hundreds of cars and brownie pans (really, O? BROWNIE PANS?) or have John Travolta appear to fly a studio audience to Australia (not that I'd want him to), I thought I'd share a few things here that brought me joy over the past year, in the hopes that they might bring you all some joy as well.
If not, you can go right on back to ignoring me, k?
Buzz's Favorite Things of 2010 (in no particular order)
1. The Hunger Games Trilogy
These. Books. Rocked. My. Fucking. World.
Granted, I – like many – found author Suzanne Collins's third and final installment, Mockingjay, to be a bit too dark and weird, the first two books (The Hunger Games and Catching Fire) were the most exciting, terrifying, heart-wrenching things I read all year. That this brutal, uncompromising story – which involves a televised national competition where children are forced to fight to the death in order to secure food for their communities (think of it as Battle Royale meets Survivor) was written for young adults is beyond me … and I'm glad that it didn't stop me from picking up the series.
If you haven't read them, do yourself a favor and get them now. And now that they've released the board game, you can live the terror yourself!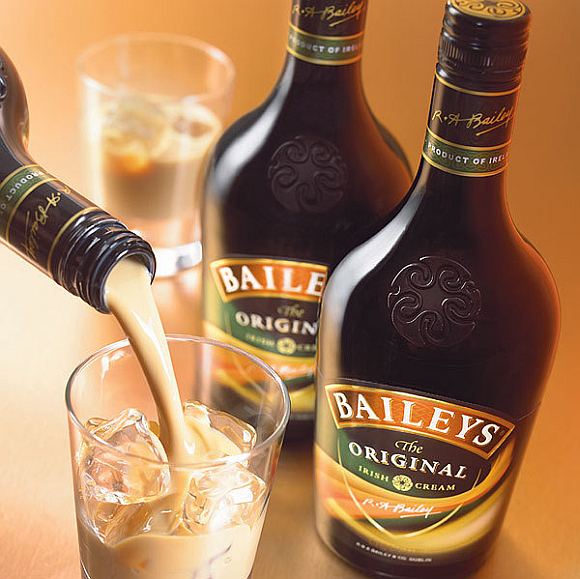 2. Baileys Irish Cream
I made the mistake of naming a cocktail for every True Blood episode this year and early on stumbled upon the recipe for the Mississippi Mudslide … and never looked back. Sure, I put on about 10 pounds of pure booze-related fat from this rich, calorie-heavy treat, but I loved every one like it was my firstborn.
Michael Cera as Scott Pilgrim
3. Scott Pilgrim vs. the World
My favorite movie of the year. Was it childish? Sure. Was its hero kind of unlikeable? Probably. But the sheer energy of this movie – combined with the most visually inventive and hyperkinetic filmmaking of this year, or maybe even the last ten – won me over like no other. Long live Sex Bob-Omb!
4. Ugly Americans
I can't believe I haven't written about this horror-themed cartoon comedy yet, because it falls squarely within the Camp's purview for several reasons: It's horror, it's camp, and it's gay as a handbag full of rainbows. If you are up for rapid-fire jokes about gay zombie prostitutes and eagle-men who kill each other via cock-whipping (no joke) told with a wonderfully simple visual style and plenty of gross-out gags, you really need to check this show out.
Lots more after the jump!
Nurse Jackie's Arjun Gupta and Stephen Wallem
5. Running into Nurse Thor from Nurse Jackie on the Street
My best celebrity run-in of 2010 happened during a mad dash to The Pee-Wee Herman Show on Broadway back in November. I spotted hulking actor Stephen Wallem walking hand-in-hand with his boyfriend on 9th Avenue in Manhattan, and before I even knew what I was doing I turned, blocked their path, and placed my hand on Wallem's chest while intoning calmly, "I simply ADORE you on that show." He was wonderfully unbothered by having a stranger LAY HANDS ON HIS PERSON (I seriously am mortified to this day that I touched the poor lamb) and seemed genuinely touched by the compliment. Anyway – aside from the whole "physical assault" element of the encounter, I will cherish it forever, as he's one of my favorite characters on one of my favorite shows.
6. My Clark's Wallabees
Most comfortable shoes ever. Thanks, Andy!
7. "Teenage Dream" performed by Darren Criss and the Tufts University A Capella Group on Glee
I will confess that I actually liked the song when just Katy Perry (whom I normally have very little patience for) sang it – it's well-written, catchy, melodramatic and unexpectedly dark. But when gay prep school kid Blaine and his Warbler friends performed the song for babygay Kurt upon his arrival to Dalton Academy, it officially became the Cutest Fucking Thing in the Universe.
8. The Passage by Justin Cronin
Every year I start literally dozens of reviews and articles that, for whatever reason, I never finish. One was for the sprawling post-apocalyptic vampire epic by Justin Cronin, which grabbed me at page 1 and never let go. It's dizzying, gripping stuff – and it doesn't hurt that the savior of the human race is a little girl from Dubuque, Iowa … which happens to by my hometown. The perfect book for curling up by a fire with a cat and some cocoa.
9. Party Down
I cannot BELIEVE that this show did not get renewed. Featuring the adorable Adam Scott (Piranha 3D), the wonderfully droll Lizzy Caplan (True Blood, Mean Girls), Jane Lynch, Jennifer Coolidge, Ken Marino and many more, this chronicle of a bunch of party caterers in Los Angeles was batty, irreverent fun. I still quote Lynch's gloriously unhinged career bit-player Constance on a nearly daily basis. ("Don't milk me today, I'm not in the mooooooooood!")
10. Denis O'Hare as Russell Edgington on True Blood
I've written scads about my love for O'Hare's ballsy bloodsucker, so I won't bore you with more. Best villain of the year, and possibly my favorite character on the series so far. Please bring him back!
11. James Franco Fat Animal Extravaganza by Best Week Ever
Enough said.
Natalie Portman in Black Swan
12. Black Swan
Natalie Portman fucking owned this shit. Mila Kunis was brilliantly slippery, the dance scenes were gripping, and the sight of Barbara Hershey threatening to take away a cake was hands-down the scariest movie moment of the year. "What are you, the fucking cake police?" (/beachesreference) Go see it.
13. Drunk History on FunnyOrDie
Okay, these have been around for years. But this year I watched the better of these hit-or-miss online videos literally dozens of times. The concept is simple: A comic gets incredibly drunk and talks about a historical event, and then big-name actors recreate the historic moment based on the drunken narration. The best are definitely Jen Kirkman's Frederick Douglass (starring Will Ferrell, Don Cheadle and Zooey Deschanel) and George Washington (with Danny McBride) and the guy who pukes and answers a call from his mom halfway through the story of William Henry Harrison. Check 'em out.
14. My Dexter Action Figure and Nomskulls Cupcake Cups
Thanks, Lori!! Dexter figure available on Amazon – for more on the Nomskull cups, check out our Gift Guide.
15. Craig Ferguson on The Late Late Show
I was a little late to the party when it comes to the randy Scotsman's late-night geek-out, but since catching on to Ferguson's bizarre brand of humor I haven't been able to stop. Not only is this show a safe haven for nerds of all stripes (an all-Dr. Who episode? A robot skeleton sidekick?) but it's also insanely gay-friendly.
16. Green Chartreuse
No, not the color – the boooooooooze. This herbaceous delight from the French Alps knocked my socks off this year – and we caught the whole thing on tape! Note to self: You might want to slow down a bit when the drink in your hand is 110 PROOF.
17. The Wizarding World of Harry Potter at Universal Islands of Adventure
I didn't need a Sorting Hat to tell me that despite being about 20 years beyond the target demographic, I belonged at this wonderfully immersive entertainment experience. If you're even near Florida, go – and be sure to try both the frozen and regular Butterbeers.
18. Balloon Sinuplasty
Okay, so I'm not a medical doctor and am in no way making medical recommendations of any kind, but just last week I had a procedure known as a balloon sinuplasty to address decades of sinus issues, and it's been like a miracle. And just look at the great photo ops it gave me! A friend remarked that I looked like a human bottle of Maker's Mark, which is pretty much the greatest compliment I can imagine.
19. Epic Mickey (Wii Game)

I'm currently totally immersed in the dark, twisted world of Epic Mickey, the best thing to happen to Disney's marquee idol since Mousercise. By bringing back legions of old, forgotten cartoon characters and putting a serious chip on their shoulders for being disregarded by the studio, the game creates an immense, creepy, and fascinating universe packed with nostalgia and fun challenges. Welcome back, rodent!
20. You sickos
Seriously, the fact that you people continue to come here to discuss all this crap is the reason I keep it going, and it's also a source of a lot of joy for me. Thanks for your spirited discussions, your hilarious and thoughtful contributions, and your continued support. Here's to a Bloody New Year!
Love,
Buzz
Share on Facebook
Related posts: