Ladies and slightly furrier ladies, we have our Peeta and Gale!
It was announced today that The Kids Are All Right's Josh Hutcherson will play the baker's son and The Last Song's Liam Hemsworth will play Gale in the big-screen adaptation of the impossibly violent and very awesome Hunger Games teen bloodbath trilogy.
I'm pleased as a pig in cool shit about Hutcherson – ever since seeing him in Bridge to Terabithia I've found him to be an uncommonly sensitive young actor who has the ability to make me cry in movies intended for 12-year-olds. Hemsworth I could give two shits for, to be honest – but based on looks alone he's not remotely what I expected for the outdoorsy Gale.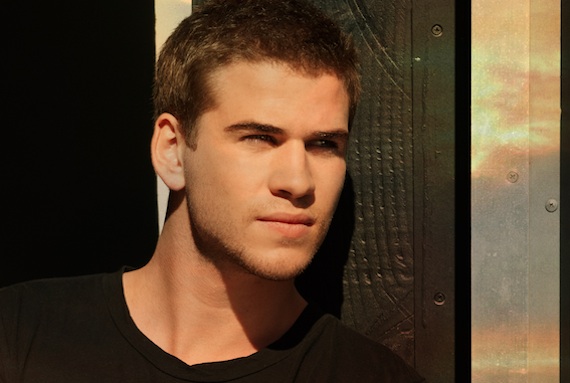 Liam Hemsworth
I think Hutcherson will do a great job with the incredibly difficult role of Peeta, who is a bit of a cypher early on and goes completely batshitbananas later on. Gale's a bit of an easier part, in my opinion, so I'm really not bothered.
Thoughts? Anyone else slightly more excited than they were when they cast Jennifer Lawrence as Katniss?
Share on Facebook
Related posts: